Below are the steps on how to properly connect your recorder to your network.
Prerequisites
Have your device initialized

Have a data cable (RJ-45)

Have a network
Connecting your device:

Plugin the data cable to the LAN port on the back of the recorder

Plug the other end of the data cable into the network (router, switch)
Setting up your connection to the network:
login into your recorder and go to the main menu
Locate the "Network Settings" button
You will be directed to a new page and should be on the "TCP/IP" setting by default (If this is your first time on the network menu you will be already on TCP/IP.)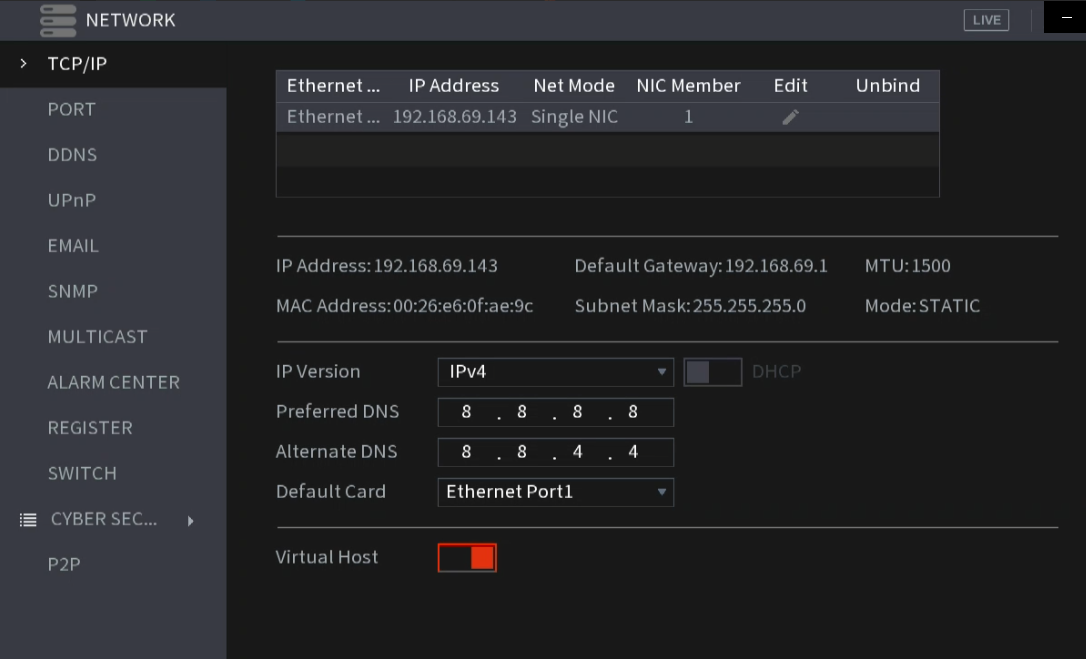 4. Here you are able to make changes to the recorders network settings, for quick set-up, you can set your device to "DHCP"